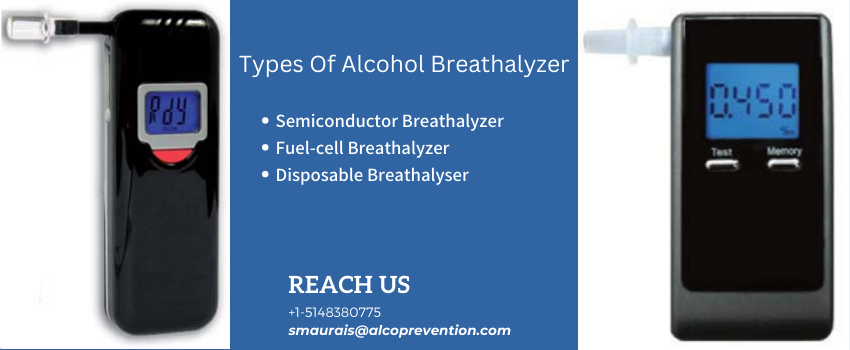 Alcohol consumption that is out of control could have serious consequences for your health as well as for others who use the road. If you often drink outside, you should invest in Electronic personal breathalysers.
The device will assist you in monitoring the amount of alcohol in your body by detecting the level of alcohol present in your body fluids.
This article explains what type of Electronic Personal Breathalyzers are suitable for you based on the different types.
What is an Alcohol Breathalyzer?
An alcohol breathalyser is a device that is often used by the police to determine a person's blood alcohol level (BAL) when they take a breath sample. In this device, sensors provide accurate readings of BAL based on the subject's breathing.
You breathe into the tube-shaped device, while an electrochemical chamber is on the other side. Oxidation of the alcohol generates a current. This tool is sold worldwide by an Electronic Personal Breathalyzer Exporter. You can measure how much alcohol is present in your body.
Types Of Alcohol Breathalyzer For Different Uses

1. Semiconductor Breathalyzer
There is a semiconductor element inside the sensor of semiconductor breathalyzers. Heat changes the properties of this material, which changes its electrical resistance.

Semiconductor breathalyzer elements are purpose-built to specifically detect alcohol at their operating temperature. The difference in electrical resistance caused by alcohol when it comes into contact with the element can be used to calculate the alcohol content.

You don't need to worry about what you ate or what medication you're taking since your readings won't be influenced by either. Due to the cheaper technology, these units are more feasible for occasional drivers than fuel cells. The results can drift further with time if they are not re-calibrated, even though they have a very high level of accuracy.
2. Fuel-cell Breathalyzer

Professional and regular drivers prefer fuel-cell breathalyzers for their accuracy and convenience. Using redox reactions, the oxidation states of atoms change to form electricity when a fuel (in this case alcohol) is consumed by an electrochemical cell.

A fuel-cell sensor will produce more electrical current when more alcohol is introduced in gaseous form into contact with it. Analyzing the current allows us to calculate precisely how much alcohol is in a breath sample.
Since platinum is the most expensive metal in the world, the quality of fuel-cell sensors varies quite wildly. Compared with semiconductor breathalysers, fuel-cell breathalyzers produce more accurate readings and are more stable over time, which is why an Electronic Personal Breathalyzer supplier sells them.
3. Disposable Breathalyser
For workplaces and corporate events, disposable breathalysers are the ideal solution. Also, these devices are an excellent option for drivers who need to periodically assess their level of alcohol before getting behind the wheel in case of an emergency.

One of the biggest advantages of single-use breathalyzers is the low price that they come at as well as their ease of operation. A chemical reaction instead of a fuel-cell or semiconductor-based breathalyzer is what makes them so effective.

These types of Electronic Breathalyzers will help you determine which one works best for you. It will also help you determine whether you are legally allowed to drive or not based on your alcohol level.